Here you'll find some information about further reading and research, and about how I can help your school, community group or university.
For teachers, schools and youth groups
I am a trained teacher with experience working with primary and secondary school students. I am happy to come and talk to your class or year group about World War Two as a global war, about the Indian contribution in general, or about the specific experience of Force K6. My sessions are designed to be interactive and fun.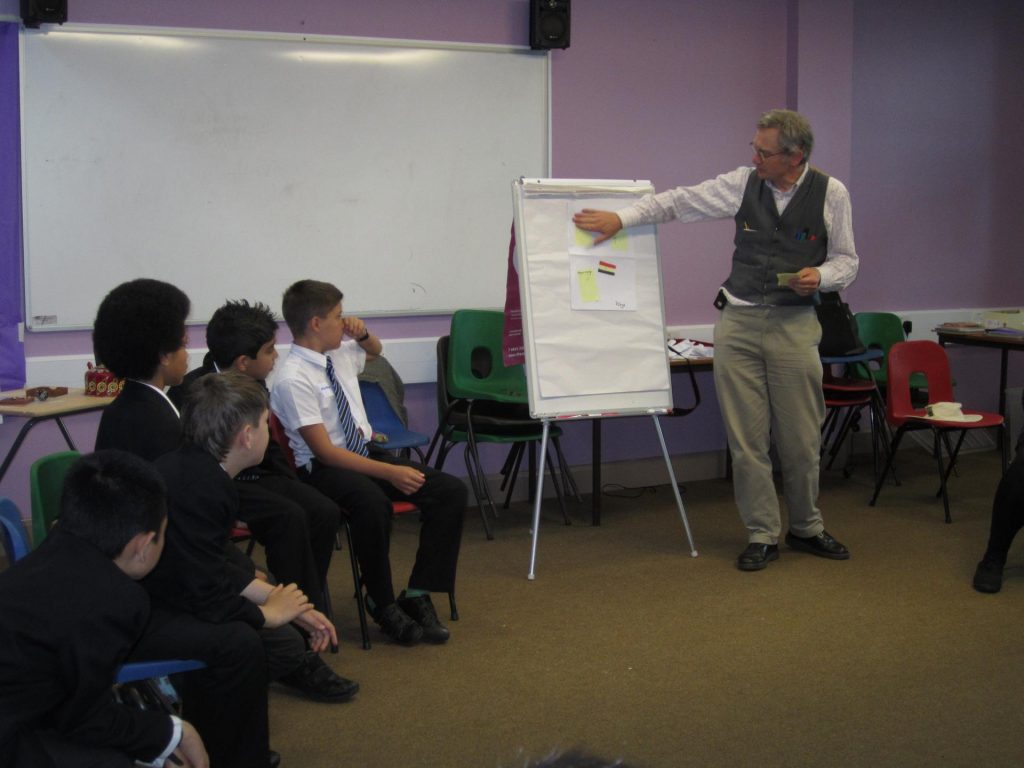 Community groups and universities and local history societies
I have done many talks for groups of all sorts in the UK and beyond on a wide variety of topics. I would be happy to come and talk to your group. Please click here to get in touch.
Books on India in the war
The best books I've read about India in the war are:
Yasmin Khan's The Raj at War gives a comprehensive overview of India during the war, the Indian Army, and the Indian presence in Britain.
Raghu Karnad's Farthest Field is the story of his grandfather and great-uncles who all fought for the British in the war – in the RAF, the engineers and the medical corps. It's very well written and easy to read, and I found it quite moving in parts.
Rozina Visram's book Asians in Britain: 400 years of history remains the best overview of South Asian British history, and a book that is universally used by anyone who wants to know about the long history of Indians in the UK.
There are very few works of fiction from an Indian point of view about the war. Mulk Raj Anand wrote an excellent novel about sepoys in the trenches in the Great War, partly based on his father's experience. The title is Across the Black Waters.
Established children's author Bali Rai has written a fictionalised account of the K6 men in France, entitled Now or Never, published in 2019.
https://shop.scholastic.co.uk/products/Voices-number-1-Now-or-Never-A-Dunkirk-Story-Bali-Rai-9781407191362
Websites and other resources
Colourful Heritage are a fantastic organisation based in Glasgow, concerned with preserving South Asian and Muslim heritage in Scotland. One of their projects concerns the British Indian Army during the First and Second World Wars:
https://www.colourfulheritage.com/projects/british-indian-army
Everyday Muslim are a UK organisation that aim to document Muslim heritage in the UK. They have a useful section of educational resources
https://www.everydaymuslim.org/
The Unremembered
This was an interesting project on the labour corps of the Great War  – men from India, Africa, China and beyond, whose support work was vital not only on the Western Front but in East Africa, Gallipoli, Mesopotamia and elsewhere.
https://www.big-ideas.org/project/the-unremembered
British Library: Asians in Britain
The British Library holds all the archives of the India Office – that bit of the British government that was responsible for India between 1857 and 1947. They also hold an enormous amount of other papers, documents, books and photographs. Their website has some good articles, including one on the world wars:
https://www.bl.uk/asians-in-britain/articles/world-wars
Making Britain database
is run by the Open University. It gives information 'about South Asians in Britain from 1870 to 1950, the organizations they were involved in, their British connections, and the major events in which they participated.' You can search for individual names like Mulk Raj Anand or Noor Inayat Khan, for organisations like the Indian Comforts Fund or Jamiat-ul-Muslimin. They also have some good photos.